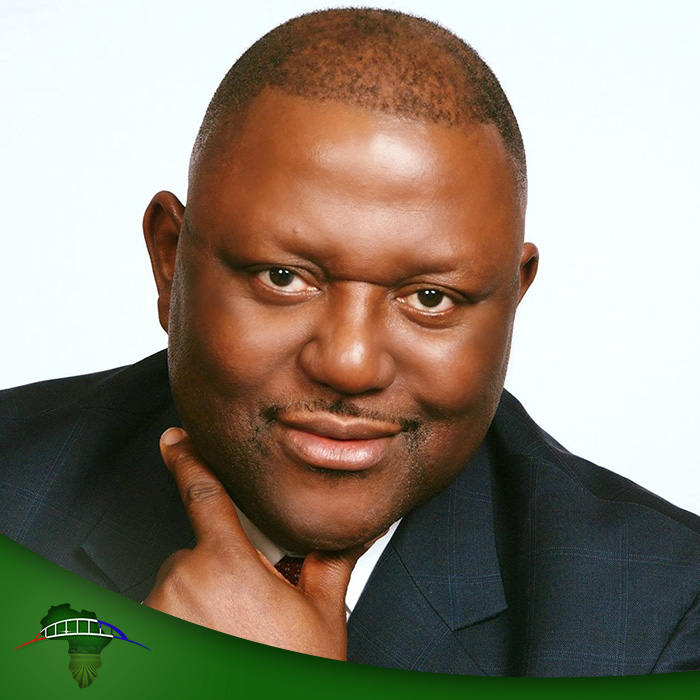 Founding/Executive Managing Director
Shine Bridge Global, Inc.
Dr. Tony Bello is Founder/Managing Director of Shine Bridge Global Incorporated, a special purpose vehicle company based in Chesapeake, Virginia. Dr. Bello also serves as Founder/CEO of H2AFoods Nigeria Limited, a wholly owned subsidiary of Heritage Agro-Allied Foods Inc., USA.
Shine Bridge is attracting public-private equity and debt financing to transform the food and beverage industry in Nigeria and other Africa countries. As a food science and technology transfer company, H2AFoods is bringing to the world, consumer food insights and value-added processing of locally grown staple foods in Africa, Caribbean and United States. Dr. Bello is leveraging his vast network of equity and intellectual capital investors to accelerate market development of locally grown agricultural commodities in Nigeria and across Africa. He is currently working with farming cooperatives and private sector agribusiness investors in Nigeria to transform fresh produce and root vegetables into higher value packaged consumer food products through strategic partnerships with two agriculturally-savvy state governments in the Northern and Southern parts of the country.
As subject-matter-expert working with the United Nations Development Programme in Nigeria and US Fortune 500 Food companies, Dr. Bello has over 28 years of unsullied experience in making public-private agribusiness partnerships work through the design, formulation and commercialization of new food products. He was a Senior Technical Adviser on Agribusiness to Dr. Akinwumi Adesina where he played key roles in attracting over $5 Billion private sector investment commitments into Nigeria's agribusiness sector. He led the creation of Nigeria Agribusiness Group, the apex organized private sector platformin Nigeria.
Dr. Bello is credited with leading the team of product developers at PepsiCo Frito-Lay in the design and brilliant market performance of the award winning "Oven Baked Lays" and "Lays Stax" potato crisps. Dr. Bello and his colleagues received a United States patent award for their work on Lays Stax potato crisps. He's also recipient of three European patent awards for his work at the Kellogg Company on fortification of food products with DHA-omega-3-fatty acids for brain health and nutrition. Tony Bello earned his Doctorate in Food Science from Texas A&M University focusing on Starch Chemistry of Sorghum Food Gel.

Executive Director/Partner
Shine Bridge Global, Inc.
Osita Aniemeka became Director-in-Residence for Central Bank of Nigeria | South East Entrepreneurship Development Center (CBN | SEEDC) in 2014 growing the Entrepreneurial Quotient young and aspiring entrepreneurs in the Nigeria. A 1998 Ford Foundation Fellow, Osita in 2012 joined the United States Agency for International Development (USAID) Project – NEXTT as Manager for Corridor Development, where he developed the potentials of Nigeria's economic agrocorridor, the LAKAJI Corridor, as a strategic tool for investment traction and Agropreneurship for providing jobs and boosting food security in the country.
Before USAID in 2010, Osita was appointed Fulltime Faculty at the Ibrahim Badamasi Babangida University, Lapai, Niger State, teaching Communication Studies and in 2011 was named the Director, Center for Learning Communities of same University, where his work included the establishment of the University's Entrepreneurship Education Program. He was consultant to DFID; worked with UNDP | Federal Ministry Agriculture and Rural Development (FMARD); and led the Nigeria Development Gateway Collaborative (World Bank-Development Gateway Foundation).
Osita was Customer Service Agent for the distinguished American Express Card and while in college at the Alabama Agricultural & Mechanical University, was Research Assistant to the renowned Professor Zachary Senwo of the College of Agriculture. He rose from Senior Research Fellow at the Foundation for African Arts and Letters (FAAL), New York, to become Member of the Governing Council before returning to Nigeria to join the IBB University Faculty and Senate.
With a PhD in Communication and Entrepreneurial Leadership, Osita founded the International Center for Development Affairs (ICDA) in 1995 and joined the NGO Working Group on the World Bank (NGOWGWB) in 1997. He was Man of the Year 2002 (American Bibliographical Institute) for his years of development work in Africa. Dr Aniemeka gained extensive experience in SME development strategy, out-grower capacity development, performance management, nonprofit governance, public-private-dialogue/partnership, and knowledge management, working in the United States and in Nigeria. Today, he serves as Chairman of SubSaharan Harvests, the African Climate Smart Agriculture (CSA) Company that brings Blockchain to Agribusiness on the continent and sits on the Boards of Abuja-Nigeria based Corridor Promotion Enterprise, Knowledge Marketplace, and Banyzuab Global.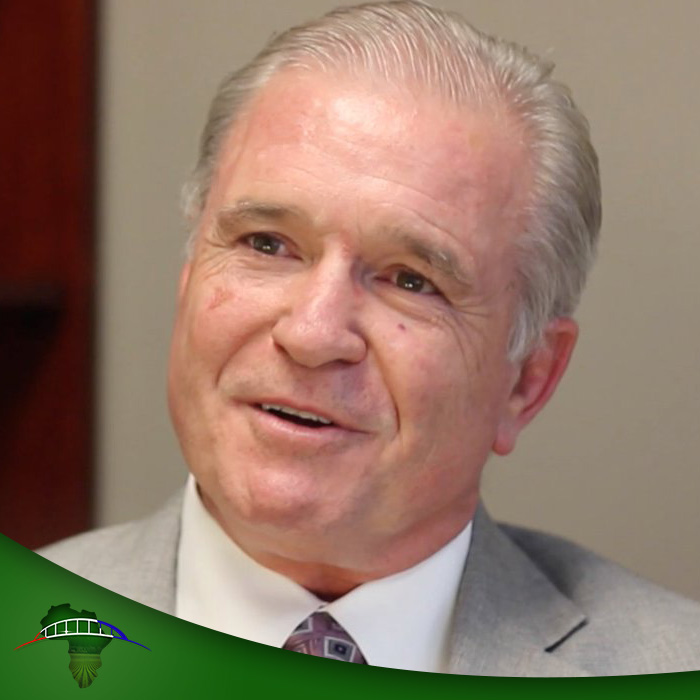 Director/Partner
Shine Bridge Global, Inc.
Recognizing the need for a premium consultancy firm steeped in doing business in Africa, Dr. Nedelcovych founded AfricaGlobal in 1998 with the late David Miller of the Schaffer Group of Companies. In addition to his role as CEO of AfricaGlobal, Dr. Nedelcovych is President Emeritus and Senior Advisor to the Initiative for Global Development (IGD), an organization for which he was CEO from March 2014 – July 2018.
Dr. Nedelcovych also serves as Co-Chair of the Advisory Council at the Millennium Challenge Corporation (MCC) and sits on the Boards of the Chevron-backed Niger Delta Partnership, EX-IM Global Partners, Lilium Capital, Guinea Gas, LLC, and Marathon International Bank.
Previously Dr. Nedelcovych served as the U.S. Executive Director to the African Development Bank (AfDB) in Abidjan, Côte d'Ivoire, and was instrumental in formulating the "private sector initiative" at the AfDB, the African Business Roundtable and the African Export-Import Bank. After leaving the AfDB, he led the expansion of the Schaffer Global Group in agro-industrial and green energy project development throughout Africa, a role that led him to found AfricaGlobal.
At the beginning of his career he served as Peace Corps Country Director in Gabon, as Special Assistant to the Assistant Administrator for Africa at the U.S. Agency for International Development, and as Special Projects Officer at the US Trade and Development Agency (USTDA).
Mima received a BA in Political Science from Yale University, an MA in International Relations from George Washington University, and a PhD in Comparative Political and Economic Development from Florida State University (in conjunction with Mohammed V University in Rabat, Morocco).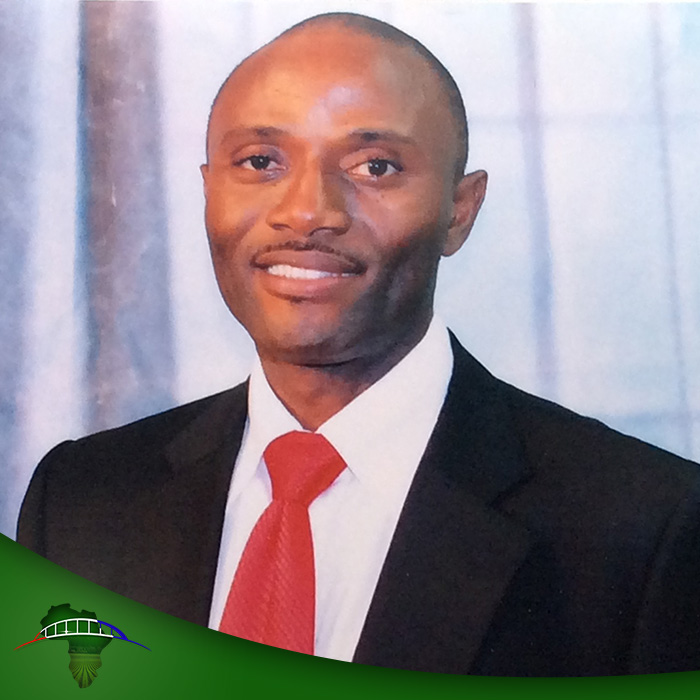 Director/Partner
Shine Bridge Global, Inc.
Engr. Don Onyegbu is the Managing Director/CEO, Fort Brandon Nigeria Limited, one of Nigeria's notable building and civil engineering companies. COREN certified and flourishing civil engineer with experience and expertise in construction and structures, his job leads him to deliver and maintain civil infrastructure in various states in Nigeria.
Skilled in project conceptualization, design and delivery, Engr Don is astute in project planning, project implementation as well as being a project management professional. With the advent of telecoms companies in different parts of Nigeria, Engr Don has designed and constructed Base Transceiver Stations (BTS) nationwide and led site roll-out projects for the Fort Brandon/Onasis Projects Joint Venture. His knowledge of pile foundation for telecommunication towers and high rise structures is in high demand, giving him the edge in his field. It is his dexterity in the design and construction of residential and commercial buildings that has marked him out in Lagos where his engineering firm is situate.
His list of high profile clients include banks, petroleum marketing companies, churches, institutions, and private individuals, delivering several joint real estate projects with top echelon and well-known Lagos developers. His fascination with nature, led him to agriculture, which has taken a good chunk of his adult life. His oil palm plantation in Evwoghan Abudu, Edo State and his burgeoning cassava farm in Sango Ota, Ogun State, both in Nigeria, enthrall him massively and has led him to relish and seize every opportunity with his friends and partners to a new world of agriculture, agribusiness, and agropreneurship.
Engr Don's foray into heavy equipment and mechanization, provides him the opportunity for business support services in trucking for aggregate logistics haulage, bulldozers and earthmovers for site clearing operations, excavators for deep trench diggings and demolition works and swamp buggies for glades and swamps cleaning before constructions and erections.

Director/Partner
Shine Bridge Global, Inc.
A financial accounting expert with knowledge of corporate operational standards and business finance, Rotunda Morgan understands finance and accounting as strategic business solutions. She has worked in the finance and accounting departments of corporate America for more than twenty five years, serving real estate and tax servicing corporations. Rotunda has held positions as a Senior Staff Accountant, cross-training multiple procedures between various departments and companies, as well as overseeing the handling of time sensitive, multi-million and billion dollar bank wires and transfers for processing tax payments for a variety of large multinationals.
Even as the world welcomes the new digital age of accounting and as cloud accounting revolution begins to gather momentum, Rotunda understands the process and provides contemporary service with traditional professionalism and expertise. As Co-owner and Executive Sales Director for the Dallas, Texas-based, technical design and web development outfit and online marketing company, Nfuxion Design Solutions, founded by her husband, Mr. Landa G. Morgan, Rotunda is currently providing sales and marketing directions for Nfuxion, while the outfit provides exceptional web, print, and media design services for clients throughout North America, Europe, Asia and Africa. For ten years, Ms Morgan has led her company to new frontiers, expanding existing clientele base to include a broad array of world class motivational speakers, authors, recording artists, and faith-based evangelists and ministries such as Benny Hinn Ministries, Bishop T.D. Jakes, and Planetshakers.
With an Associate's Degree in Computer Science and a Bachelor's of Science Degree in Accounting and Finance, Ms Morgan also Part-owner and Executive Sales Director for Unka Rob's Foods, a food manufacturing company based in Arlington, Texas that specializes in creating delicious spicy food dishes and mouth-watering sauces. Unka Rob's Foods sauces are currently in pizza shops, hamburger restaurants, and eateries in Dallas, Arlington, and Galveston, Texas. She has a natural, innate ability to connect with all kinds of personalities and people from all walks of life. She is known for her capacity to work extremely well under pressure in any situation with both colleagues and customers. Throughout Mrs. Morgan's career, she has received numerous awards, accolades, and recognition in positions from team leads, project managers, and directors, serving as a key player in both team-building and team motivation.
She is the mother of one beautiful adult daughter, Essence, and resides in the Dallas/Fort Worth area with her husband, Landa Morgan.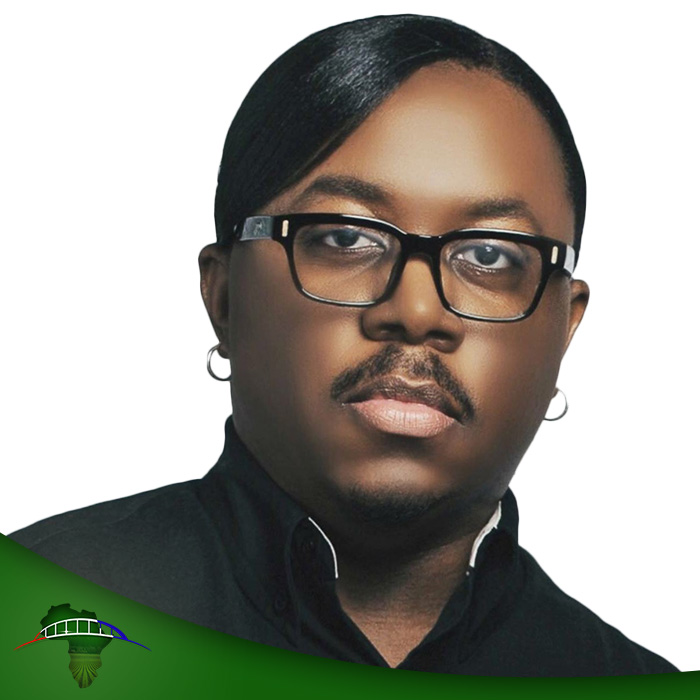 Director/Partner
Shine Bridge Global, Inc.
Wearing both hats successfully as a musician and an entrepreneurs is a challenge that Landa Morgan bears without burden. Mr. Morgan has matched the talents of an artiste and that of a successful entrepreneur in ways that creating music and enjoying the lifestyle that recording artistry provides have become second nature to the highly successful and diversely brilliant and vibrant American.
Landa Gherrá Morgan – young, gifted, mogul, musician, and recording artiste – is an amazing philanthropist with his focus on shifting the dynamics and inner workings of corporate, entertainment, and faith-based industries. A native of Dallas, Texas, he is a graduate of the prestigious Booker T. Washington High School of the Performing and Visual Arts (HSPVA), the world renowned magnet school and home for a plethora of globally-recognized, high-performing, and Grammy Award-winning artistes, such as Norah Jones, Erykah Badu, Roy Hargrove, Shaun Martin, Kirk Franklin's gospel choir God's Property, and many more.
Today, with his work and contribution to corporate America and the entertainment world, Mr. Morgan has consistently honored HSPVA's unique history, character and creative culture. Landa is a dynamic jazz pianist, keyboardist, music producer, songwriter, and recording artist, taking his practiced steps all over the world, lending flairs, talents and showmanship to celebrated artists throughout America, Europe, and Asia.
Seeing a need for small and medium-sized businesses to afford professional graphic design and web development services, Mr. Morgan launched Nfuxion Design Solutions, a technical design, web development, and online marketing firm in 2008. Nfuxion has provided web, print, and media design services to a distinct international customer-base, serving globally-renowned and acknowledged clientele that includes televangelist Benny Hinn, author and Bishop of The Potter's House of Dallas, T.D. Jakes, as well as a plethora of artistes, politicians, motivational speakers, and business owners/CEOs.
Mr. Morgan is Part-Owner and President of Unka Rob's Foods, a food manufacturing company based in the Dallas/Fort Worth metropolitan area, creating delicious sauces, snacks, confectionery, and dishes for stores and eateries across the America. As the President of Unka Rob's Foods, Mr. Morgan oversees the daily operations of the company while pushing its brand to consumers beyond borders by implementing cutting-edge design and marketing strategies that keep Unka Rob's Foods brand innovative, renewed, sustainable and fresh on the shelves of its customers.
Mr. Morgan is happily married to his beautiful wife, Mrs. Rotunda Morgan, and they live in Texas with their adult daughter, Essence.