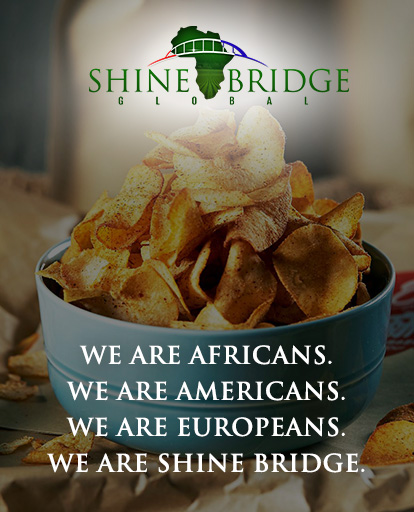 Shine Bridge Global U.S.A.
1545 Crossways Blvd., Suite 250
Chesapeake, VA 23320, USA
Telephone: +1 (214) 440-9605
+1 (757) 239-9696
Email: sbg-us@shinebridgeglobal.com
---
Shine Bridge Global Africa
14B 2nd Avenue
Gwarinpa II, Abuja, FCT, Nigeria
Telephone: +234-802-269-9727
Email: sbg-africa@shinebridgeglobal.com
Bringing African Staple Food Products to the Global Consumer!
Championing Courage and Confidence in Transformative Innovations of Africa-Grown Staple Foods!
Cultivating Hope for African Food and Agricultural Transformation Agendas!
Bridging the Knowledge Gap in Consumer Foods Market Insights to Africa from the Americas and Europe!
Shine Bridge Global Inc, a burgeoning Africa-focused food and agribusiness company with a heart; we are locally grown African Minority Owned Small Business headquartered in Chesapeake, Virginia, United States. We do not manufacture the foods you eat, but we make the foods you eat better. We are passionate about our foods and our brands. We are striving to become globally known in the 21st Century marketplace through our excellence of delivery of goods and services and in the supply of high quality, safe and nutrient-rich food ingredients to global consumer food processors and manufacturers. We are determined to gain an increased and stable niche for African staple food products in the global consumer market through business-to-business, business-to-consumers and business-to-government strategic partnerships.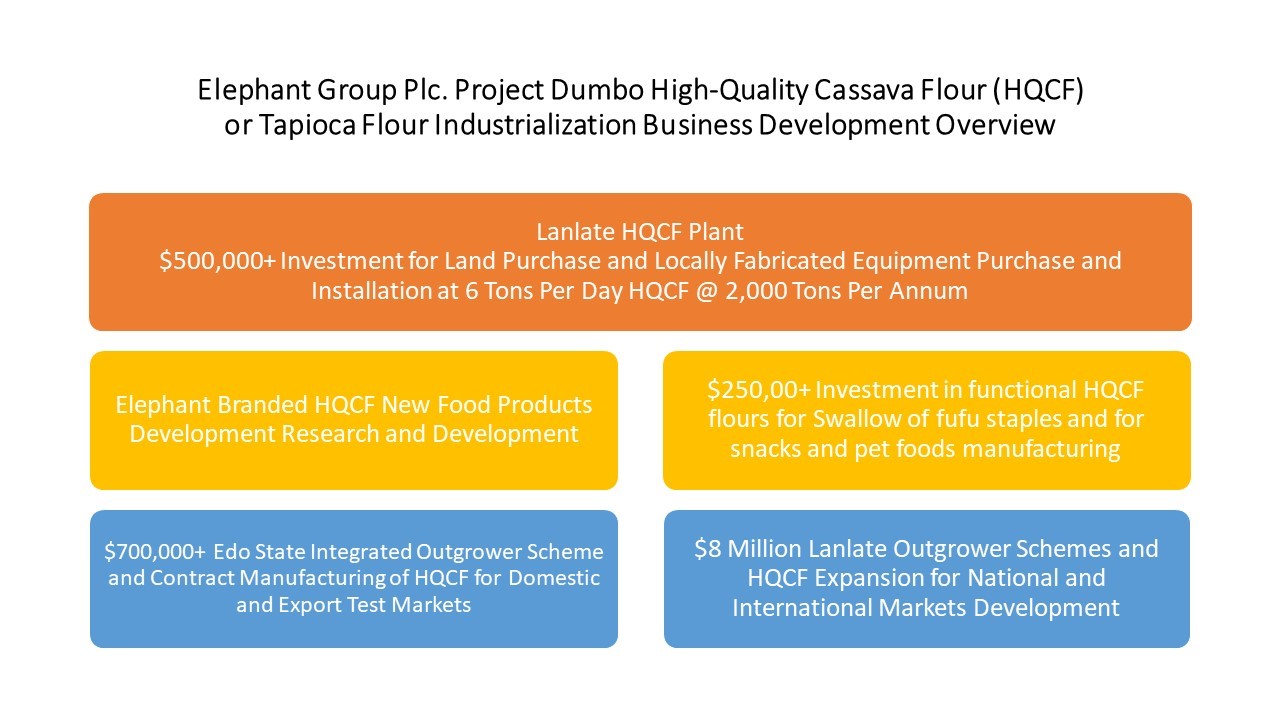 We work with Small and Medium Enterprises (SMEs) to build capacities for serving larger businesses in Africa, America and Europe. We are helping African farmers to grow the foods you eat, and the foods we export. We bring our African farmers and partners to the fairest marketplace ever, and we strive to meet the needs of African smallholder-farmers in our countries of operations, exporting shelf stable food products to the Americas and Europe, thus championing courage and confidence among our farmers and making hope profitable. We love to empower our smallholder-farmers and to lift them out of poverty and into prosperity through cooperative farming best practices. We recognize that the African smallholder-farmers are the largest private sector group in Africa's food and agriculture sector. We engage African farmers on principles developed specifically from North American and European food system operations.
In our incursions in the West and East African countries since 2018, we have been strengthening, bracing and fortifying smallholder-farmers and improving their capacity to respond to climate change with our Farm Smart Agriculture (FSA), and as they respond, we see limitless opportunities for routes to market and wealth building prospects from all fronts. We are walking the extra mile, going the whole nine yards with all stakeholders, inviting extensive input from farmworkers, food system hands, farmers, certifiers, processors and manufacturers, retailers, and representatives of indigenous populations. We are co-creating new food products and market launches while helping to expand and extend market introductions of existing food products to emerging Africa markets. This affords SBG to comfortably handhold all stakeholders and input sources to achieve our models that bring success to every player.
We have made significant contributions to innovative agricultural and food science technologies through our individual and collective experiences in working with US Fortune 500 food companies and with African governments to transform Africa's food and agriculture sectors. We are providing goods and services to large agribusinesses and food and beverage companies to drive inclusive markets for African smallholder-farmers and cooperatives. We are making unique contributions to growing food and agriculture SMEs in Nigeria, Sierra Leone, Zambia, Uganda, Rwanda, Tanzania and United States of America. We are recruiting and strengthening the capacity of local talent in getting the job done to increase food production and productivity, food processing and packaging and food supply chain management. We are empowering African youth. We are prospering African women-owned businesses. In Nigeria, SBG, Inc. is working with Elephant Group PLC and H2A Foods Nigeria Limited to industrialize High-Quality Cassava Flour (HQCF) in Project Dumbo.
We are a young company, albeit with collective-promoter experience spanning beyond 100 years in the financial, business and political space to drive inclusive growth of African staple foods in the global consumer food and beverage markets. We have technical and business development expertise in the design and implementation of turnkey food-water-energy projects across African countries. Our co-founder and CEO, Dr. Tony Bello (Nigerian-American) and our strategic partners, Dr. Mima Nedelcovych (European-American), CEO of Africa-Global Schaffer (AfGS) and Mr. Akin Sawyerr (Nigerian-European), CEO of ALTS Consulting, are trailblazers in championing African Agricultural Transformation through high-level government engagement in policy, financing, infrastructure and market development interventions.
We believe in the African proverb that if you want to go fast, go alone. But if you want to go far, take others with you. We want you to go with us. Go with our African smallholder-farmers. Go with our African staple foods where ever you may operate in the world.
We are Africans. We are Americans. We are Europeans. We are a diverse group of talents and gifts, serving humanity and making the world a better place than we found it!